Lodge
Stay at a Norrbotten farm
Do you want to experience a authentic Norrbotten farm and barnhouse?
We offer accomodation in a unique, historical and well preserved farm dating from the 1700s.
Our accomodation is situated in a authentic Norrbotten farmhouse, you stay in the house with your own kitchen and dining room. The house has two rooms with rustic charm and original wall paintings on timber walls. Rooms can be booked separately.
Our restaurant, in the old barnhouse, is just next to this house. We serve lunch and dinner (you need to book a table).
In the same building as the restaurant we also offer accomodation in our farm house apartment.
All guests get a free tour of the farm with a exciting story of its origin.
Facilities:
Shared toilet, shower and kitchen.
Price:
The price varies during the season.
Booking:
linda@ralph-lundstengarden.com
or by Airbnb
"Ralph Lundstenchamber"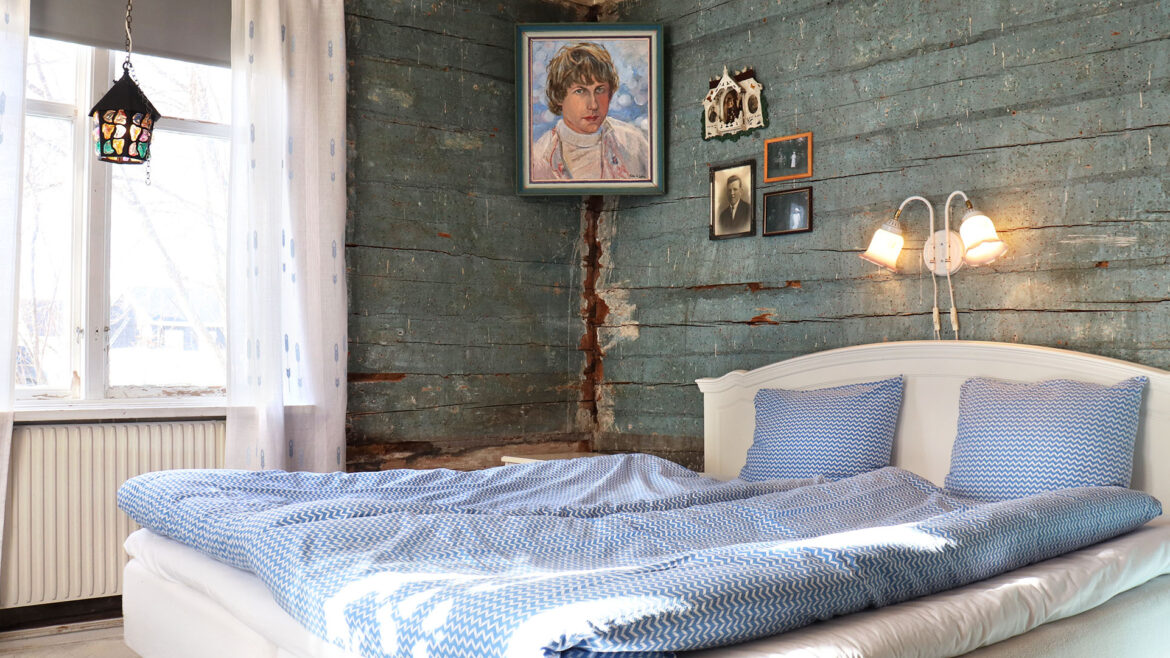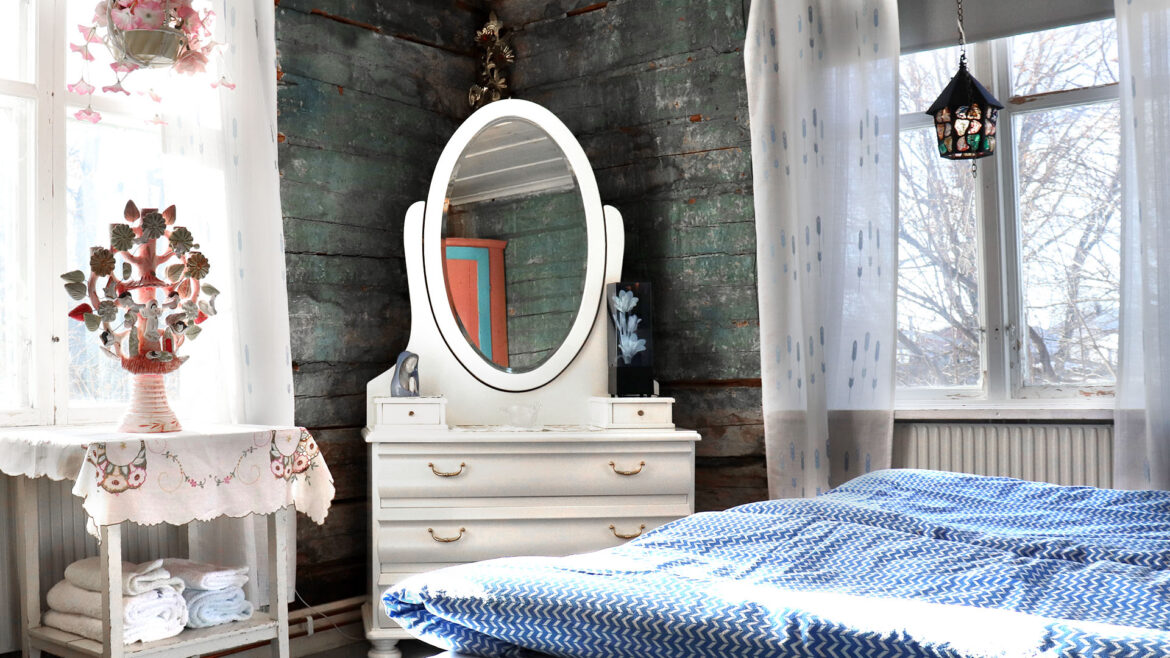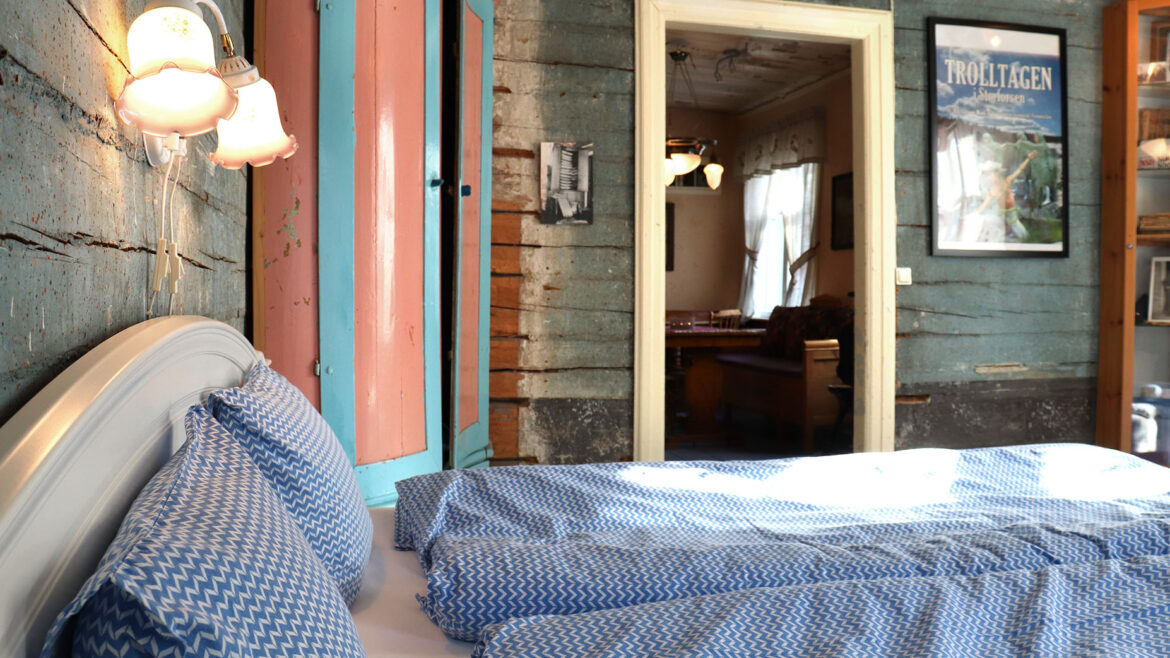 In our "Ralph Lundstenchambre" you sleep well in a double bed for two. The big wooden closet is a original from the 1700s that you are welcome to use.
Fun fact: The name of the room comes from the fact that the famous composer Ralph Lundsten had this as his own room while growing up on the farm. Just outside the room his old organ still stands for you to watch.
The room has a bed for 2 persons.
"The little chamber"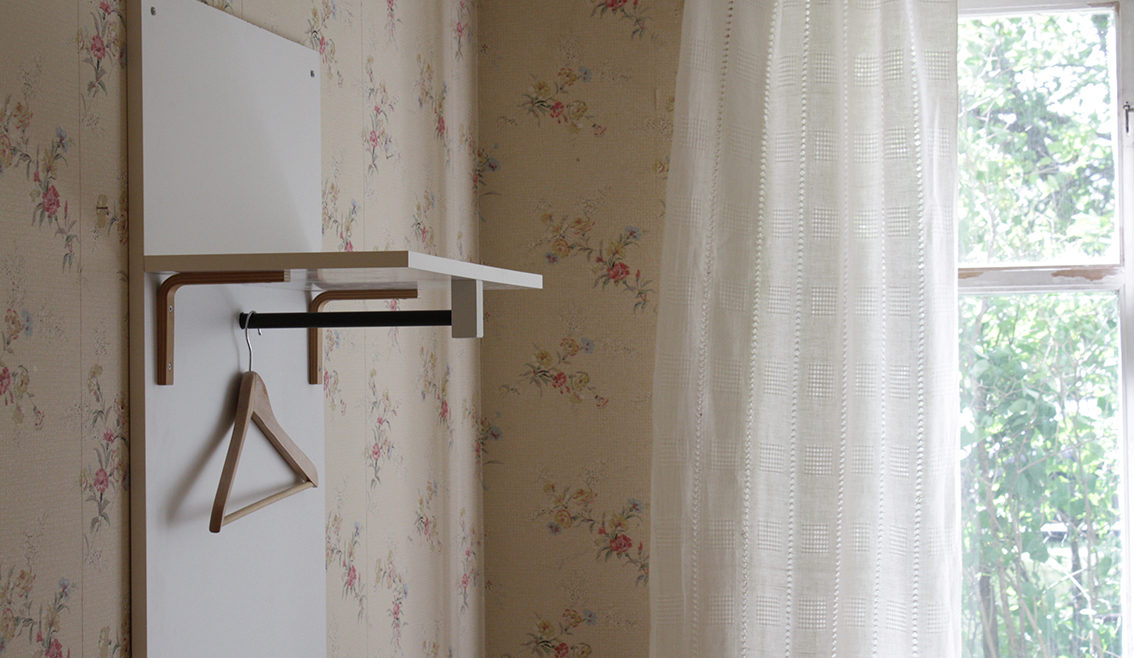 In our "Little chambre" you sleep well in separate singel beds with a view towards our garden.
The room has no closet but there are clothes hangers on the wall.
The room has beds for 2 persons.
"The suite"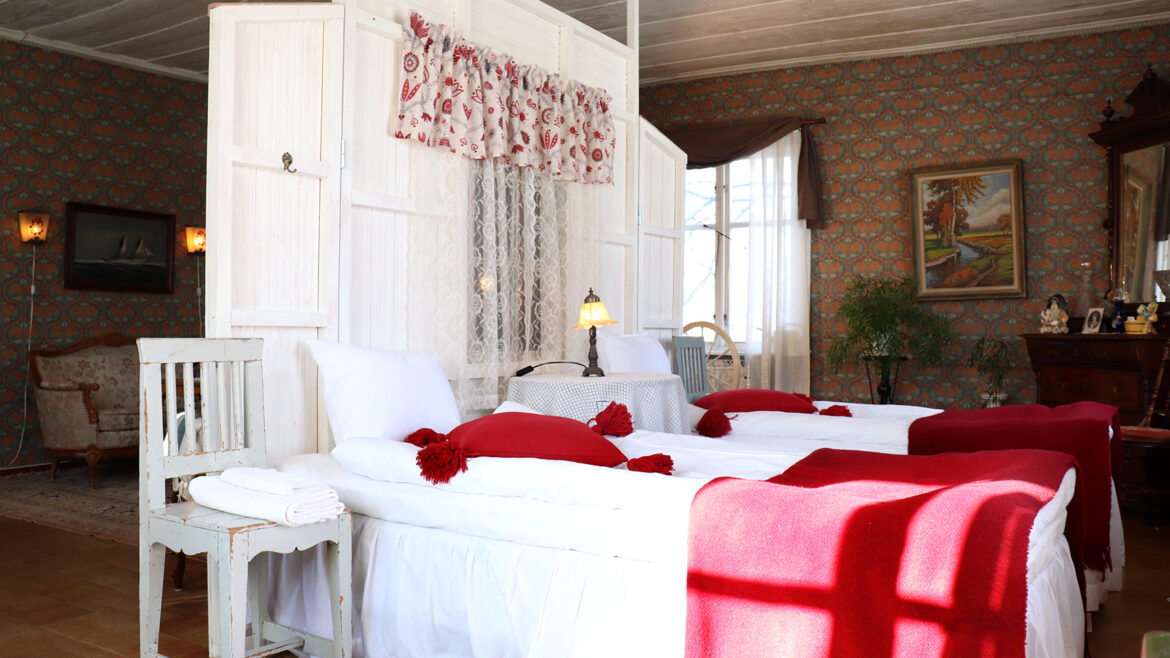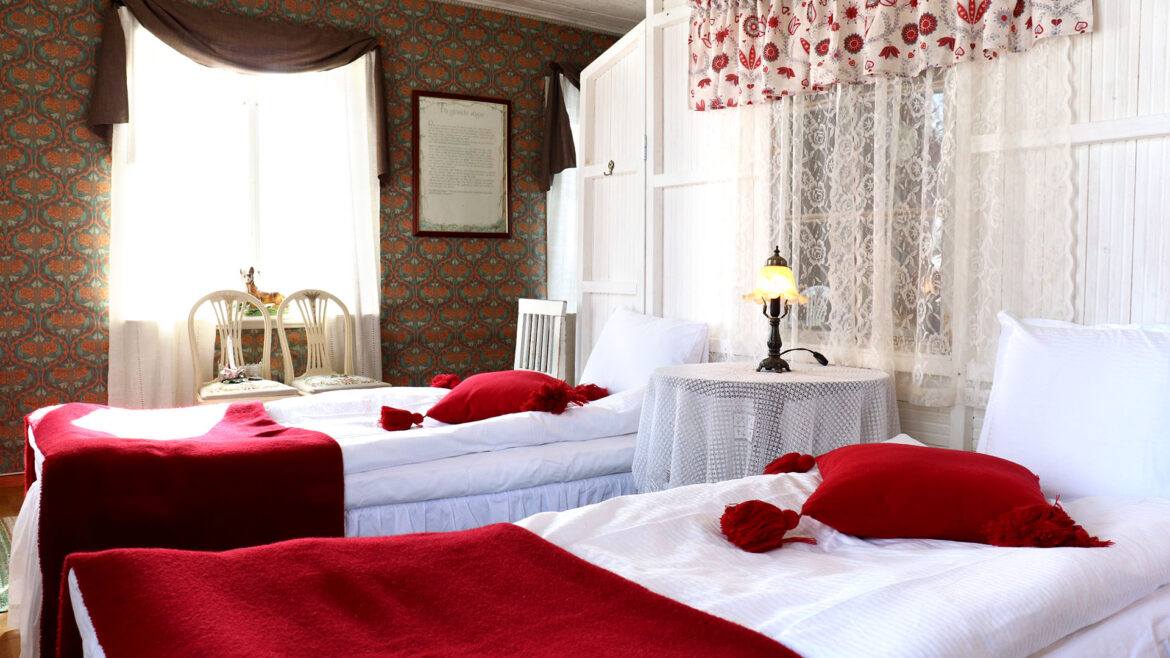 This is a lovely room for couples and friends. The broom has two single beds that can be pulled apart or together. You also have your own dinner table and sofa with TV.
The room has beds for 2 persons.
Shared room
In our shared room you will find the kitchen and dining area which you are most welcome to use with our other guests.
The Norrbotten farm house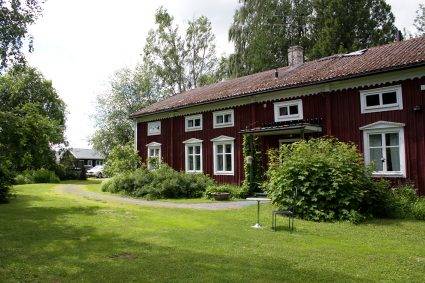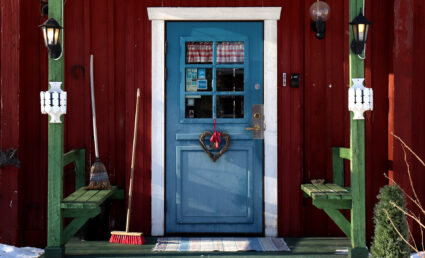 The Norrbotten farm house has it´s own entrance and is situated in our garden.
Farm house apartment
Small apartment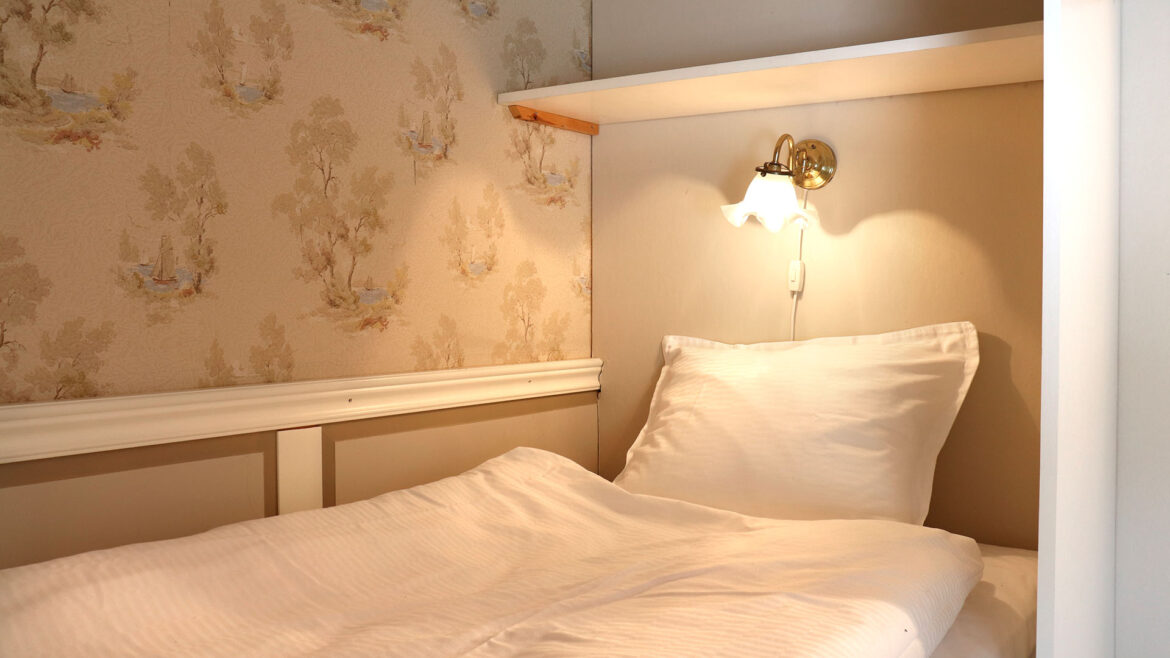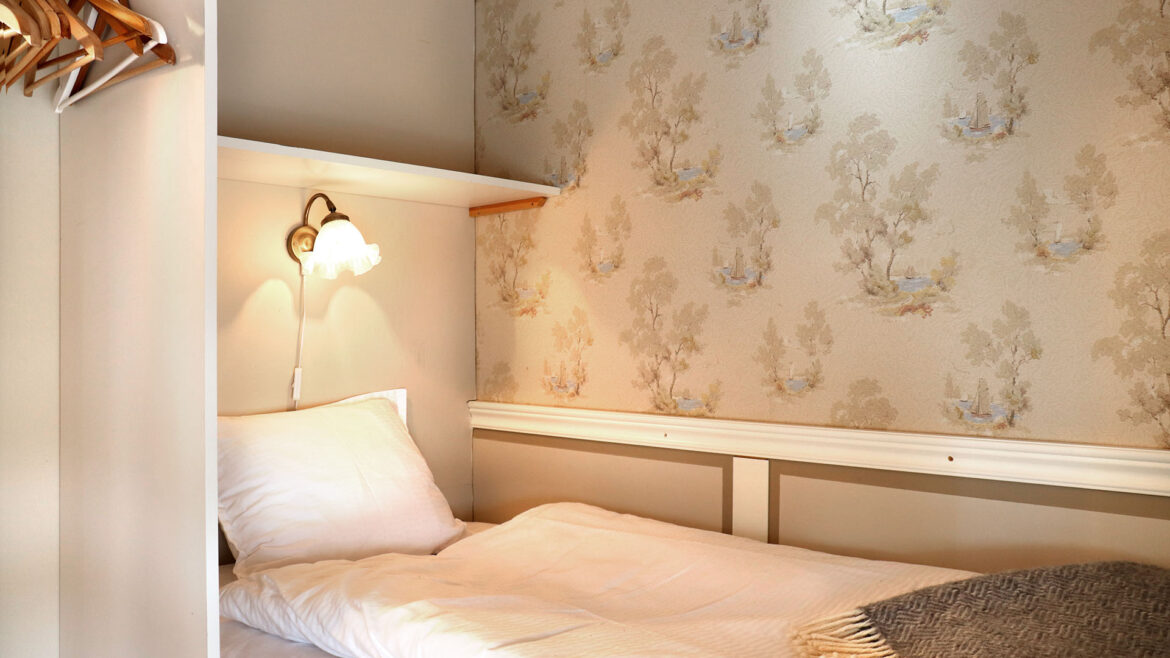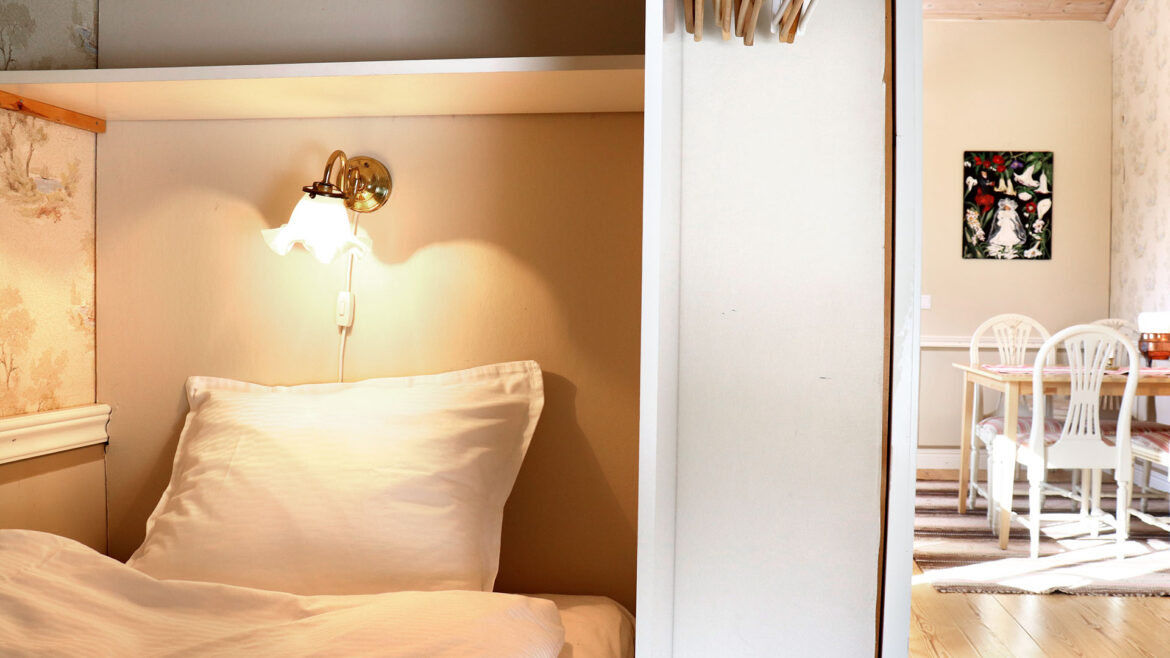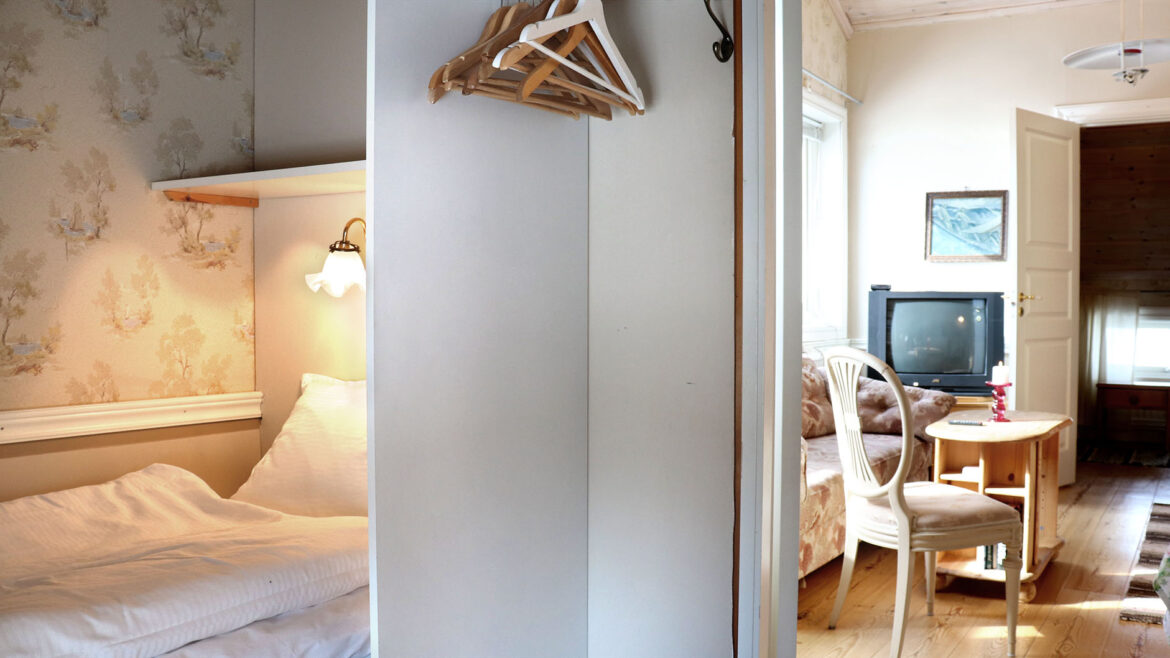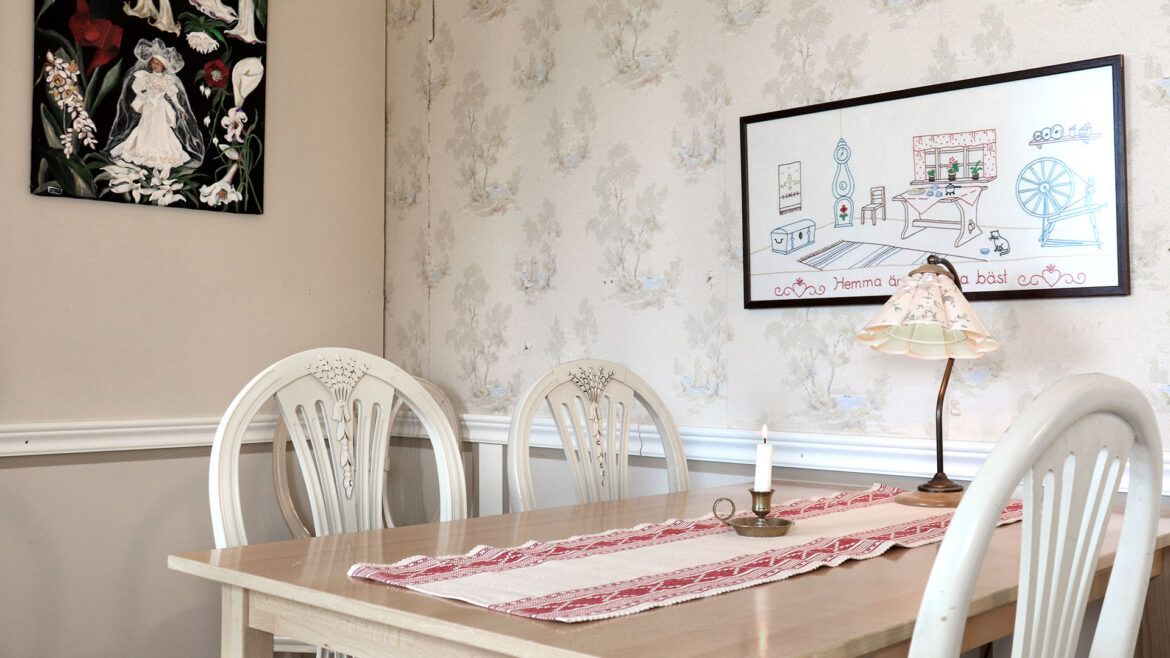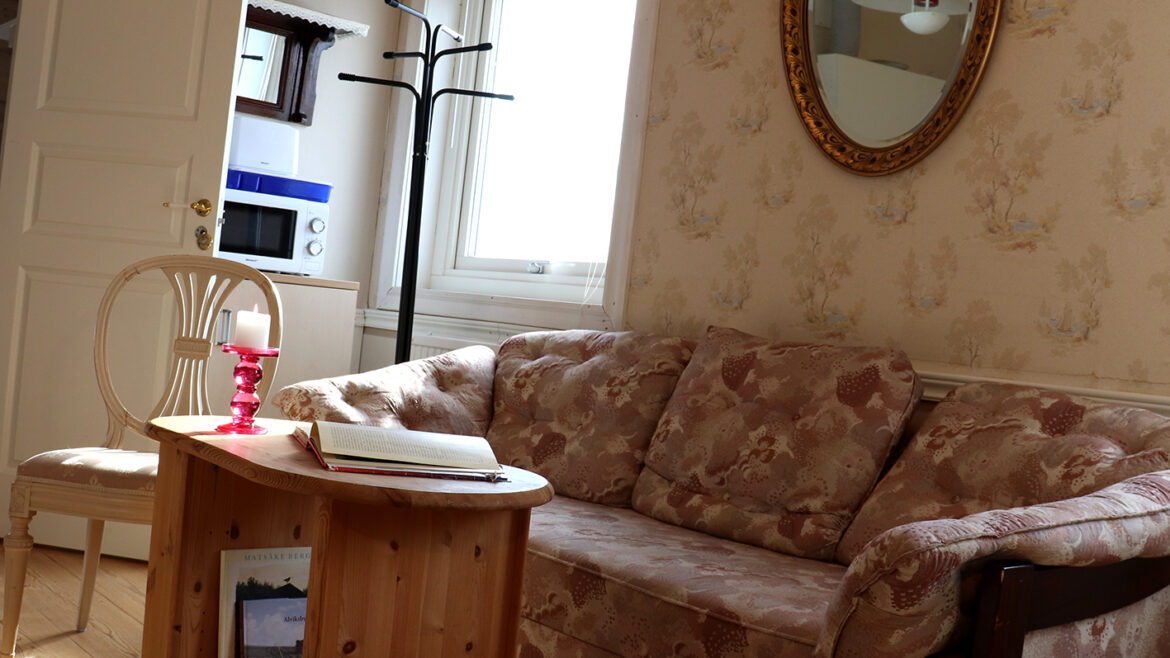 In our second house you will find a small apartment on the second floor.
The apartment has two beddrooms with two single beds. Sofa, kitchen and dinnertable.
4 people
Linen and towles included.